ROOMS AND ACCOMODATIONS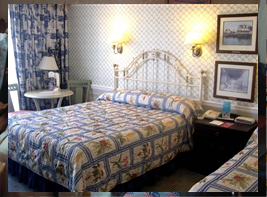 Homestay is a form of program that allows the visitor to rent a room from a local family to better learn the local lifestyle . here in Krishnan Kutty pulavar memorial Tolpavakoothu & puppet cente provides all kinds of help to stay in the theatre two rooms are avaiblable it is attached to the home and the theatre ……..
we provide you
Here we have the facility to study and research the shadow puppetry and how the plays are conducts.We had many international guest who already done studies and research in our centre,their feedbacks encourage us to do more. We have sale of puppets which is used for the shadow puppetry's.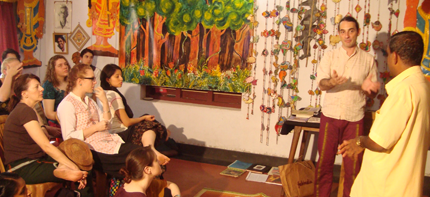 Learn the lifestyle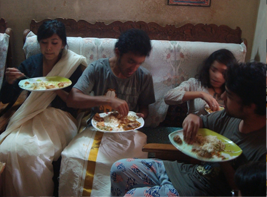 We offers to you an excellent oppertunity to learn the culture and traditional life style of Kerala.Along with the traditional foods and drinks you can find the exact soul of indial culture.
We encourage people who have intrest of studying tholpavakoothu with specially prepared room facilities and services.We are doing certain art forms which having a long years of history.We are glad to teach this valuable art forms for whom with lots of intrest.
Vanisree Natan Kala Kendram
Our organization is named "Vanisree Natan Kala Kendram" based on vaniyamKulam Grama Panchayat (Palakkad district) for the promotion of the fourteen traditional arts forms. It is consisting 150 artist mainly in Tholpavakoothu .I am the secretary of the organization .and our family is traditionally performing Tolpava Koothu from the 9th century.
OUR ART FORMS ARE GIVEN BELOW:-
THOLPAVAKOOTHU
PORATTU NADAKAM
THUKILUNARTHU PATTU
AYYAPAN PATTU
THIRA-POOTHAN
VATTA MODI
PARICHA MUTTU KALI
PAVA KATHAKALI
THIRUVATHIRA KALI
FOLK SONGS
MURAL PAINTING
PAINTINGS
CHAVITTU NADAKAM
UDUKKU PATTU
Bibliography
Tholpavakoothu
Shadow puppet play of Kerala (G.Venu)
Inside Drama House
Startu blackBurt
Pava Natakam (Malayalam)
Ajith Kumar
Nizalattam
Tholpavakoothu enna anushtanam (malayalam)
Swapna C. Compath
Nizalum Velichavum
K.K.Ramachandra pulavar
Videos & Documentation
Borrowed fire
(a documentary about Kerala puppetry)
Sail sing USA
Balakanda
Kerala tourism
Tholpavakoothu
Krishnan kutty pulavar memorial Tholpavakoothu & puppet centre
Nizalattam
Krishnan kutty pulavar memorial Tholpavakoothu & puppet centre